Amazon Web Services (AWS)
AWS is the world's most comprehensive and broadly adopted cloud, offering over 200 fully featured services from data centers globally.
Organizations undergoing Mergers & Acquisitions (M&A) need to prepare their cloud infrastructure for secure and effective transitions.
Solutions for M&A help you assess your cloud environments, and provide insights to complete M&A integrations.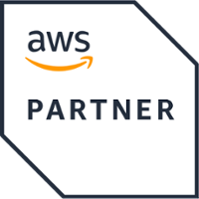 A Member of AWS Partner Network
Navima and AWS will be collaborating in co-marketing and co-selling to bring you ease of procurement, onboarding, and on-going success. The collaboration with Amazon Web Services (AWS) builds on an existing relationship.
Together, the companies are providing complete cloud services and digital M&A management that will give enterprise customers fast, flexible, and secure access to the Navima cloud-based solution making your M&A safer, quicker, cheaper, and more certain than ever.
AWS Qualified Software
Navima is an Amazon Web Services (AWS) Partner and has successfully passed the AWS Foundational Technical Review (FTR).
The AWS Foundational Technical Review (FTR) enables software vendors to identify and remediate risks in their software or solutions.


The FTR provides specific guidelines to adopt a subset of AWS best practices to reduce risks around security, reliability, and operational excellence, as defined by the AWS Well-Architected Framework.


The AWS FTR requires customers and organizations to align their businesses with AWS best practices related to operational excellence, reliability, performance, and security.
You can read more on the AWS Foundational Technical Review here
Available in Marketplace
Navima can also now be procured via the AWS Marketplace and billed via your current AWS account, making life easier for your Procurement, IT and Finance teams alike.

With AWS at our side, you can be assured that Navima is reliable, scalable, secure and at the forefront of technology advancement, from digital transformation to AI.

Please see the link to our entry in Marketplace.

See Navima in action. Schedule a demo today
See why global companies trust Navima to bring their M&A team, data and workflow together in one place.
The demo is customised around you
Get answers to your unique questions and find out why Navima is the right choice for your next M&A project.
With Navima, you'll be able to:
Collaborate in a highly secure cloud platform purpose built for M&A
Save time and bring consistency to your M&A projects
Build an M&A centre of excellence with best-practice playbooks